Sleeping
Premium
Premium class room
Our Premium class rooms are equipped with: a double bed, bathroom with shower and/or bathtub, WC and hair dryer, flatscreen TV with German channels, free WiFi, direct-dial telephone, minibar (consumption against payment) and a safe.
Depending on the availability the accommodation in comfort rooms in Parkhotel Schloss Meisdorf can be carried out in the "Neues Schloss" or in the "Gräfliches Rentamt". All the buildings belong to the plant and are only a few steps apart. Please let us know your room preferences. Based on availability these will be honored.
Our Housekeeping team cleans our rooms on a daily basis.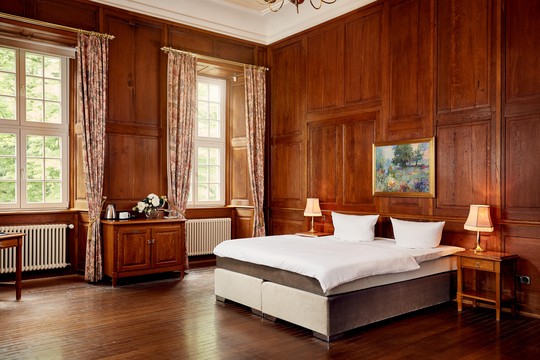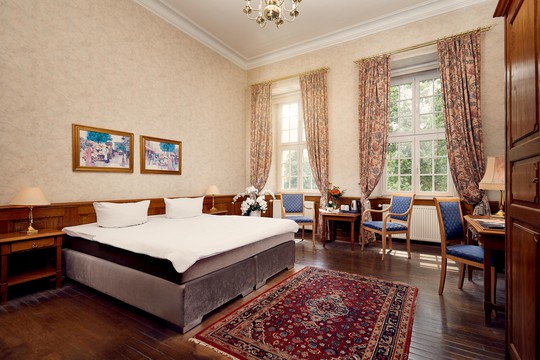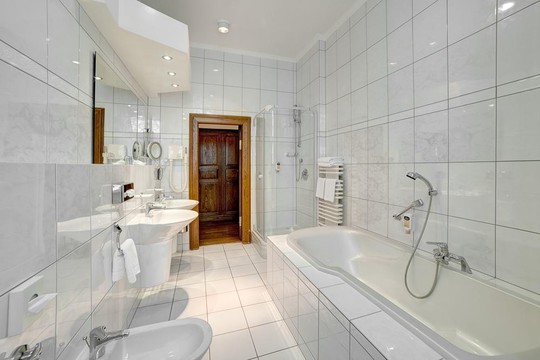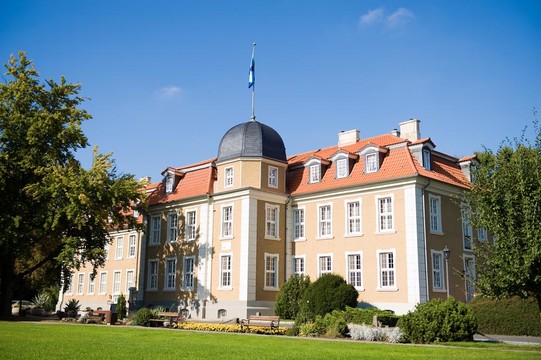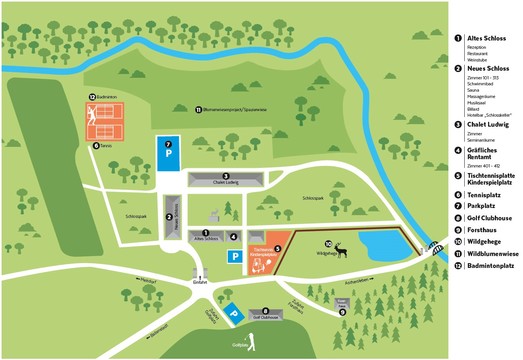 Our historical suites in "Neues Schloss" convince with their classic ambience. Enjoy an unhurried stay with the historical atmosphere and the baronial environment. The special flair is underlined by suites …